In this article, we invite you to discover the main materials and tools we use to carry out your saddlery projects.
From leather to sewing machines, a look at the resources used in the workshop of Les Selliers du Domaine.
Leather
Leather is a material made from the skin of animals, usually cattle (cow, ox) or horses. The leather manufacturing process involves tanning the raw hide to make it supple and suitable for a wide range of applications. There are various tanning methods, the general aim being to make the skin resistant and improve its texture.
Leather is widely used in leather goods and upholstery, particularly in the automotive industry. It is appreciated for its durability, resistance and aesthetic appearance, which develops a patina over time. The appearance of leather can vary according to the type of tanning, animal source, quality and finish. Good quality leather can be distinguished by its substance, feel, elasticity and thickness.
There's also vegetable leather, made from plant-based materials such as cork or natural rubber.
Faux leather
Faux comes from synthetic materials, notably fabric and plastic coatings. Less expensive than imitation leather, it's also easier to work with and customize. In the automotive industry, we mainly use it to turn upholstery or seats. Less porous than genuine leather, it is more resistant to water and humidity, making it easy to care for. Synthetic leather comes in a wide variety of colors, textures and finishes. You can tell a good imitation leather by its suppleness and overall appearance.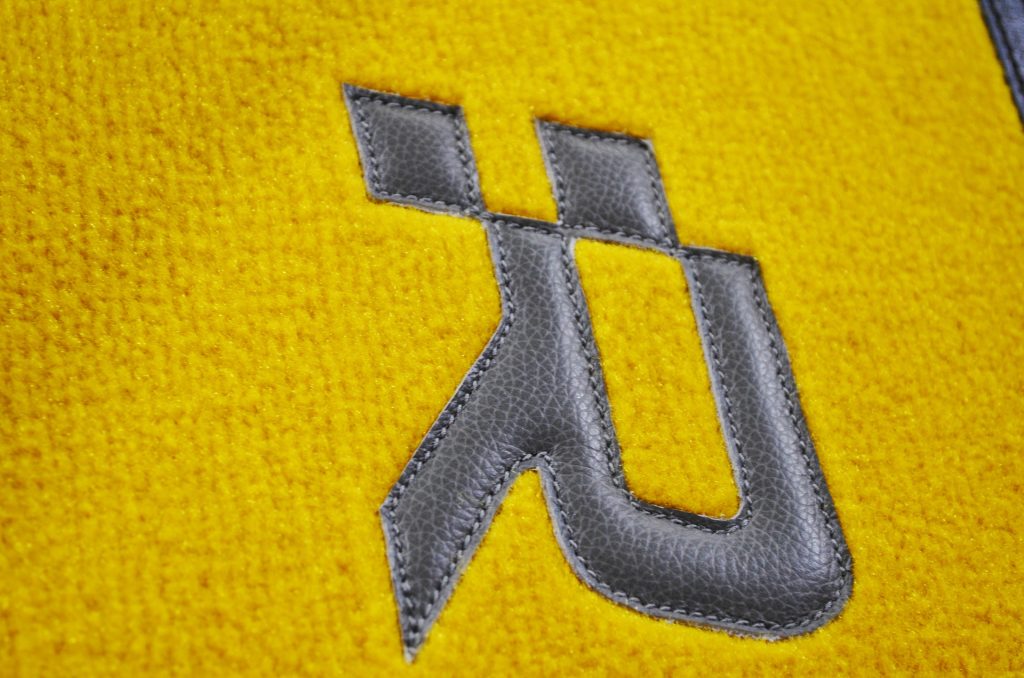 Carpeting
Carpet is made from woven synthetic fibers. It can be made from various materials such as wool, nylon or other plastics.
In our workshop, we use fire-retardant carpet that complies with fire safety standards. We select UV-resistant materials to guarantee the longevity of our products. Carpet is mainly used to make carpet toppers and carpet kits. You can tell a good carpet by its softness, the thickness of the pile and the fact that it doesn't crumble when cut.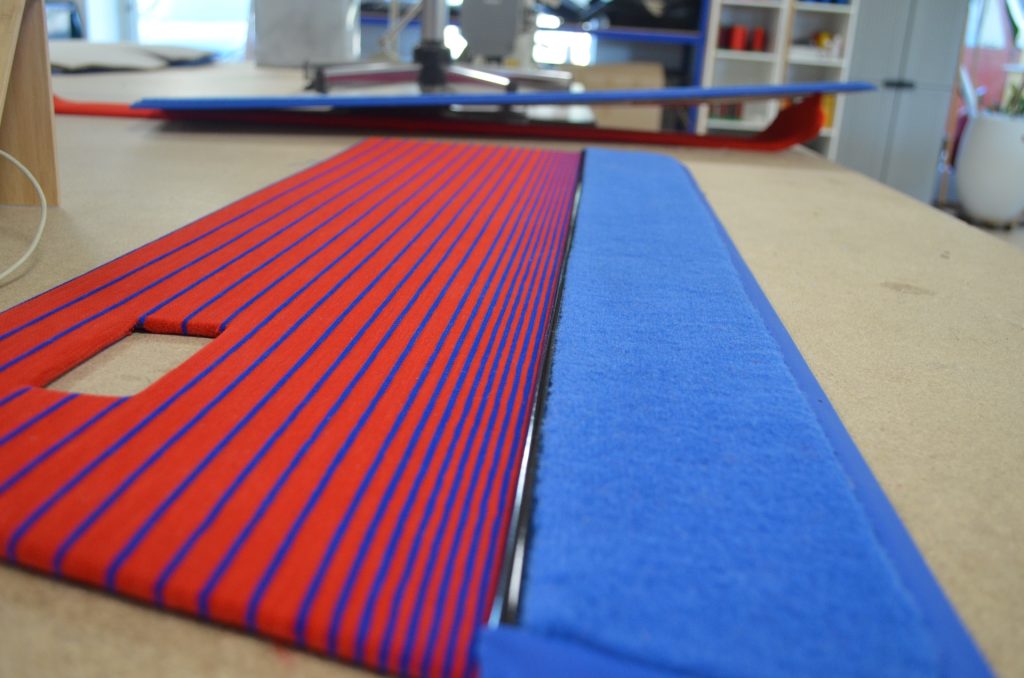 Velvet
Velvet can be made from natural materials (silk, cotton, wool, jute) or synthetics such as polyester. It has an elegant appearance and a pleasant feel to the touch.
Mainly used in the manufacture of seats, headliners and instrument panels, this substrate is easy to apply and clean.
You can tell a good velvet by its elasticity and softness.
Sewing machines
Our saddlers use double- or triple-drive compressed-air sewing machines. To sew leather and other particularly thick materials, it is essential to work with suitable machines. They can also be used for upholstery or quilting to sew several layers of fabric together evenly. The extra drive also provides greater precision and reduces the risk of wrinkles and gathers. This device is ideal for sewing delicate fabrics.
The quality of the thread is also important, as it holds the materials together. What's more, the thread has an aesthetic role to play when the topstitching is done in the Italian style.
By contacting Les Selliers du Domaine for your future car renovation project, you're choosing quality and expertise. Whether your request is for an over-carpet or a seat, you're sure to get the best materials. We've been putting our expertise to work for you since 1984.
To visit our workshop and meet our saddlers, contact us!