Les Selliers du Domaine are recruiting!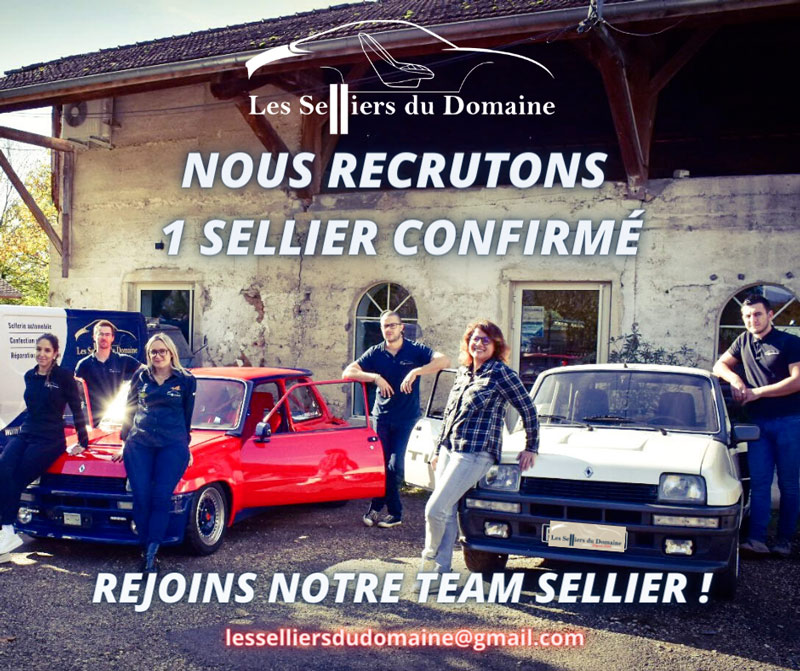 Looking for a saddler
Les Selliers du Domaine is an artisanal company of car saddlery, based in Courtenay (38). We design, manufacture, distribute upholstery and automotive accessories.
Our team:
We are passionate about what we do, and our team operates in a pleasant and diligent environment.
Some points about us:
Team of 5 people

Young, passionate and dynamic

We work with current tools
A pleasant environment and atmosphere

Active on social networks (feel free to have a look, if you want to know more!)
We are looking for a new member to join our team as soon as possible!
Our expectations:
A saddler with experience
You will be asked to be autonomous and to manage the handling of custom-made seats and benches
Precision and meticulousness are essential in our profession!
Job Type:
We offer a full-time permanent contract with a salary of 1860 to 2000€ per month. Your work hours will be the norm, with daytime work and overtime pay.
Don't miss the opportunity to join us!