Our team repairs and renovates your car seats. As mentioned in our previous article, you may need to renovate your car seat for a variety of reasons. Whether you want to improve your vehicle's appearance or enhance its comfort, and whether or not your car is new, our saddlers can provide the service best suited to your needs.
The different stages of car seat renovation
Recently, a customer entrusted us with the restoration of the seats on his Alpine A108.
We're taking advantage of this commission to produce a photo report highlighting all the talent and hard work of our team. In this article, we'll show you all the steps involved in rebuilding a car seat!
Alpine A108: our model of the day!
Our model of the day for the photo report is an A108. This is a sports car produced by the French manufacturer Alpine between 1958 and 1965. The A110 is its successor. This model has become emblematic, thanks in particular to its elegant bodywork and in-line 4-cylinder engine. Produced in less than 2,000 examples, this is a popular model with classic car enthusiasts.
Step 1 – Removal
First, the seats are removed from the vehicle. Old trim and original foams are removed. Only the armatures are left.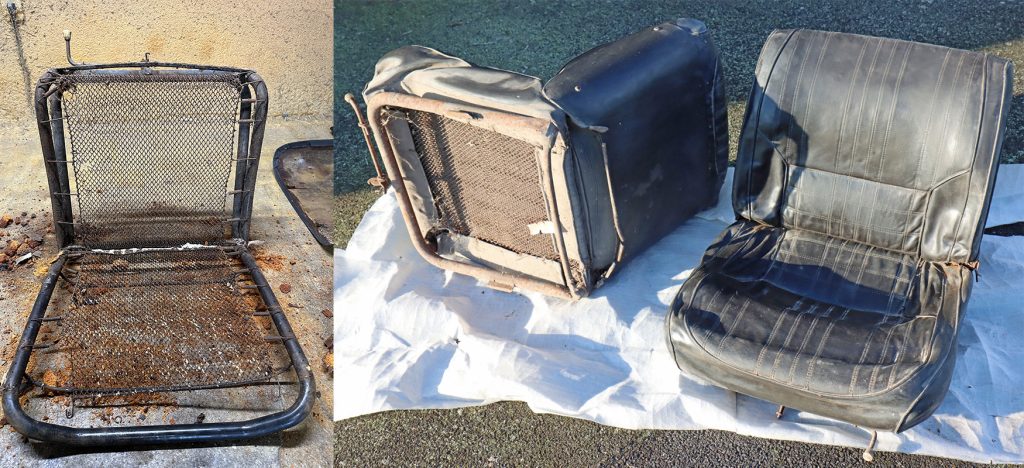 Step 2 – Reinforcement repair
The reinforcements are repaired in preparation for the next stage.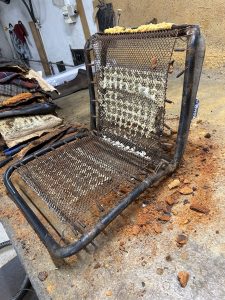 Step 3 – Sandblasting and epoxy
The frames are sandblasted and epoxy-painted.
Sandblasting
Sandblasting is a process that cleans and prepares a surface using abrasive particles projected at high speed.
This technique removes rust, coatings and other imperfections.
Epoxy paint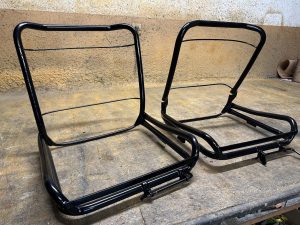 Epoxy paint is particularly resistant to chemicals and abrasion. Once cured, epoxy paint forms a durable surface that resists mechanical stress and weathering. It protects against corrosion and is often used in the automotive sector. Its application requires specific preparations, including sandblasting!
Step 4 – Creating a seat reinforcement system
The springs were damaged, so we built a new seat reinforcement system.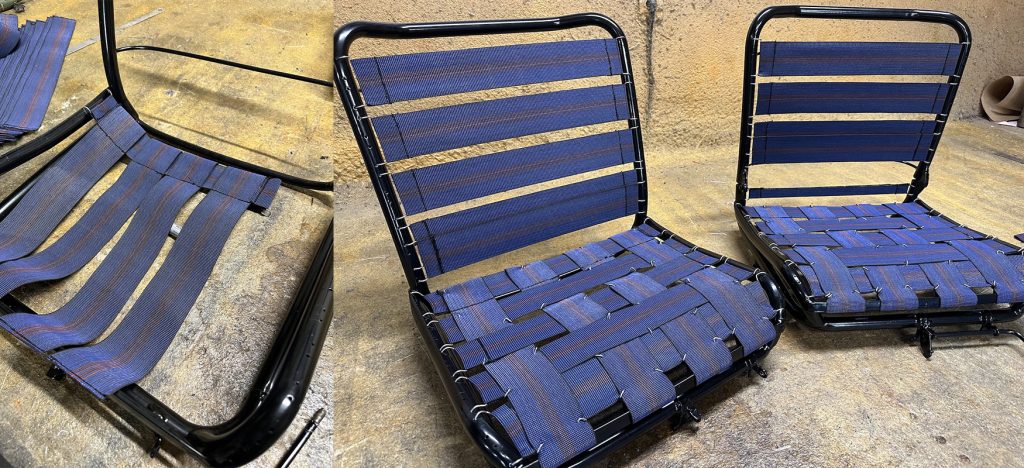 Step 5 – Adding the foam
For this project, we're adapting seat foams from theA110, as the A108's seats are wider: a tailor-made solution!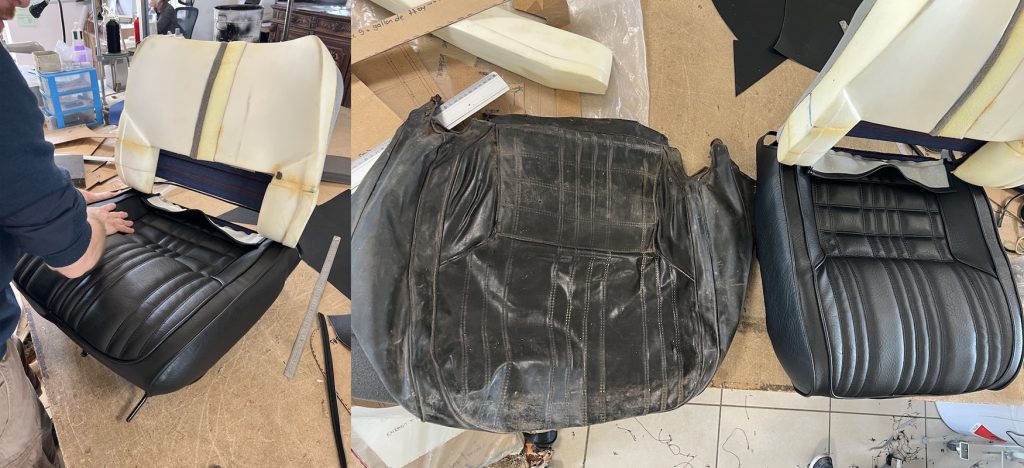 Step 6 – Making the covers
We make custom-made imitation covers that respect the original seams.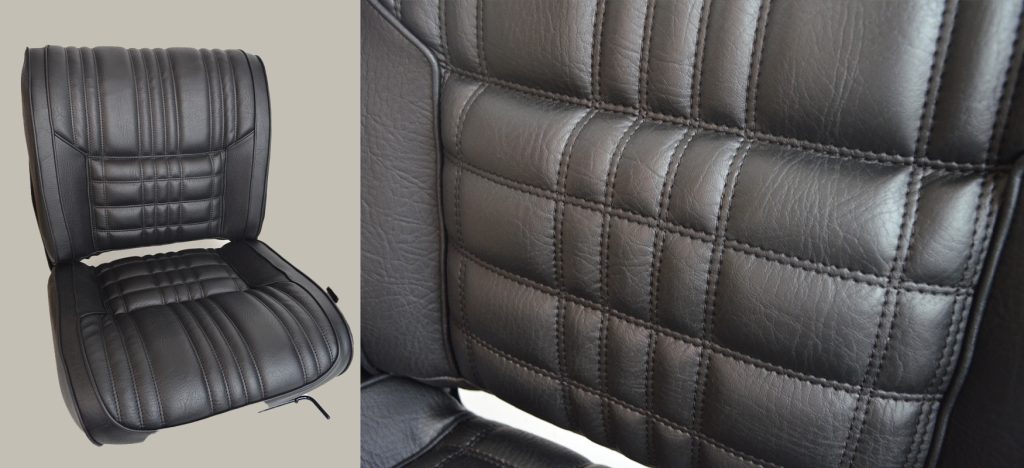 Seat renovation completed!
The customer benefits from new, durable seats with an aesthetic faithful to the original.