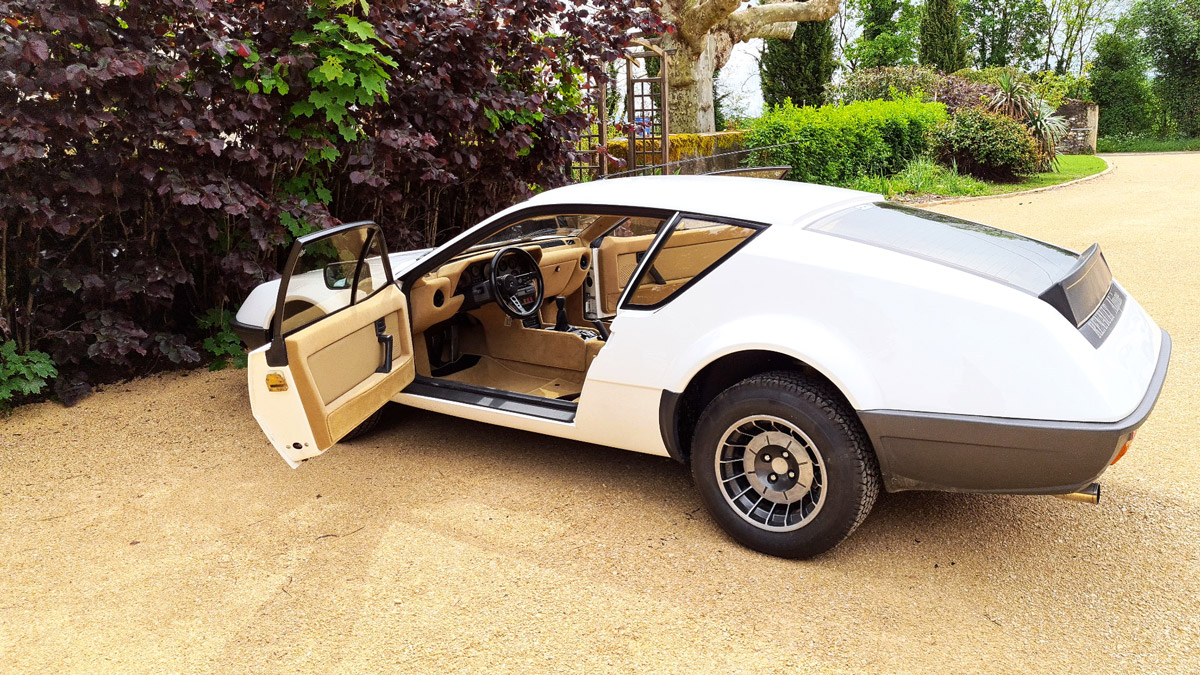 An Alpine A310 gets a makeover at Selliers du Domaine
Les Selliers du Domaine are specialists in the renovation of upholstery for the Alpine and Renault Sport brands.
In the spring of 2021, an enthusiast did us the honor of entrusting us with a magnificent Alpine A310 V6 from 1983 for a total renovation of the interior.
Seats, dashboard, steering wheel, carpeted doors… everything has been redone, but with materials identical to the original ones, this to preserve the authenticity of this exceptional car.
Here is a small return in images of this renovation.
For the renovation of an Alpine A310, the interior beauty: it counts!
If you are planning to refurbish the interior of your Alpine A310, we can do it. Please contact us and we will call you back.
We offer several possibilities:
You wish to participate in the refurbishment, we offer many products that we can ship to you to restore the interior of your A310 to its former glory.
You entrust us with your car for a complete turnkey renovation. We make the interior, remove the old upholstery and install the complete new interior.
We offer car drop-off facilities, so that distance is not a barrier. We can arrange for your car to be dropped off without any inconvenience to you (for example, we have transporters who can make the trip, and many other possibilities, on request and to measure)
Whether you order by the kit or by the retailer, we can provide you with all the coverings such as the complete carpet kit, the repair of the petal seats (in original fabrics or with leather option), the roof, the re-lining of the leather steering wheel… You will find what you need in our catalog. The accessories are handmade and personalized.
Our designs are 100% handcrafted and custom made, with an attention to detail that gives our products their quality.
We have a workshop where we make orders and prepare their shipment. The other workshop where we carry out the installation of the coverings in the cars of the customers. Our workshops are secured and have alarms and video surveillance.
All the materials we use are of French and EU origin. Our team of saddlers, trained by the "Compagnons du devoir", produce handmade and custom-made articles in our workshop. A team of passionate people who offer you a know-how that you won't find elsewhere.